Overview
Looking for a rustic cabin in the Ozark Mountains near Calico Rock, Arkansas for a "back-to-nature" experience?? Piney Creek Cabin 2 is perfect for you. This fully furnished cabin is about 45 minutes away from the famous Ozark Folk Festival, Blanchard Springs Caverns, and other scenic wonders.
White ionRiver access is only 2 miles away.
Don't forget the very popular Bean Fest in Mointain View, AR, and the 55 Mile Yard sale.
Everything you need for an enjoyable time is very close to this lovely location.
THIS IS A REALLY REMOTE SECLUDED AREA–YOU WON'T EVEN NEED WINDOW COVERINGS!fyl!
Beautiful Ozark Mountain location–so quiet and peaceful.
The cabin has easy access to the creek–play, fish, float, kayak, or simply admire nature at its finest!
Piney Creek Cabin 2 is fully-furnished–has one king bed, 1 queen bed, and 4 twin beds, plus a regular sofa. The cabin accommodates 9 people max!
All the amenities you need to make your trip comfortable–it's the perfect place to spend time on the vacation or simply a short getaway.
Please note that there is no trash service available in the area. Guests must take their trash with them when they check out of the cabin.
The entire property is strictly no (including smokeless tobacco/vaping) and no animals of any kind are allowed. We have lots of wild critters on the property.
There is a phone with answering machine and unlimited long-distance service, WiFi, and satellite TV (we do have TV outages from time to time–just the nature of the area).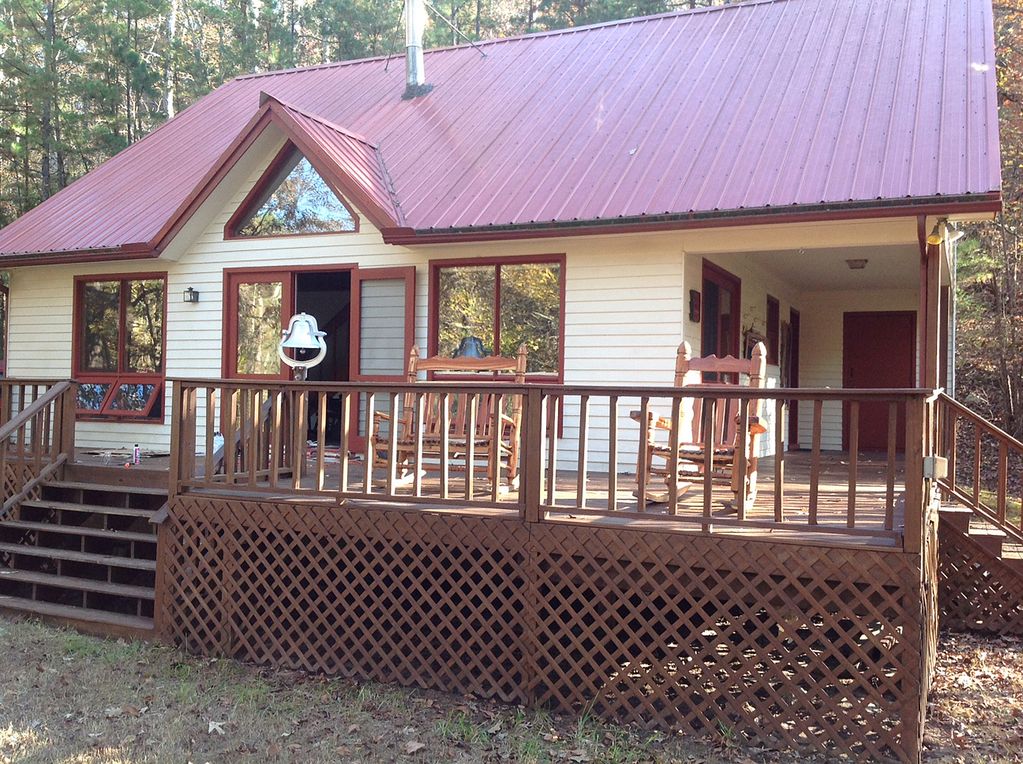 Location